Dialysis/ Transplantation
Dialysis is a process whereby toxins are removed from the blood of a patient through a machine. There are different modalities of dialysis including in-centre hemodialysis and home based therapies: Peritoneal dialysis and home hemodialysis. At Nephrology associates we provide all types of available dialysis services depending on upon patient's preference and other medical factors
The initiation of dialysis is a shared decision making process based on blood tests and the symptoms the patient is experiencing. Symptoms can include generalized swelling, fatigue, weight loss, lack of appetite and changes in sleep cycle.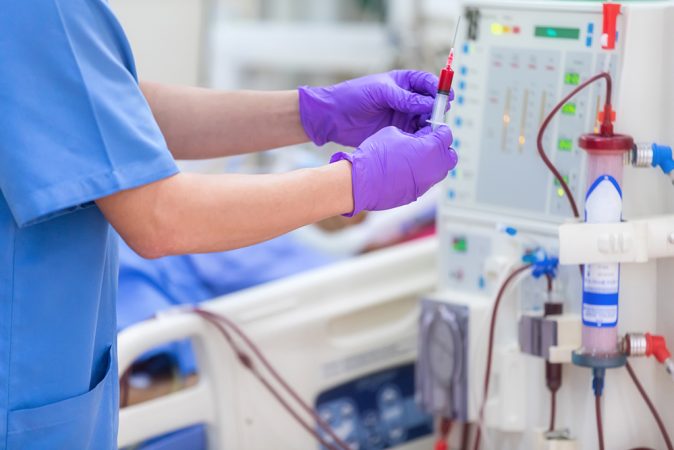 Hemodialysis a form of in-center dialysis in which a person goes to a dialysis clinic three times weekly. Each dialysis session can last for three to fours. Hemodialysis requires a small surgery for making a connection between an artery and a vein in the arm known as a fistula. The fistula serves as the site for run the blood through a dialysis machine for purification. There are two different for dialysis at home peritoneal dialysis and home hemodialysis
Home hemodialysis works similar to In-center dialysis with only difference is the dialysis machine is setup at patients home. Patient and family member is educated and trained to perform dialysis at home independently. A fistula in the arm is needed for dialysis at home. The dialysis duration is shorter compared to in-center dialysis. If you are interested in learning about home hemodialysis discuss with one of our providers.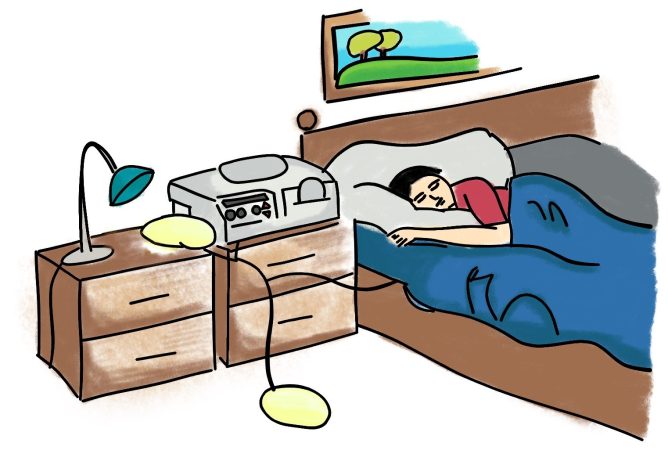 Peritoneal dialysis is a type of home dialysis becoming more common in the United States. PD involves placing a small catheter in a patient's abdominal cavity through which cleaning solution is entered into abdominal cavity. The fluid sits in the belly for about eight to ten hours at night removing toxins and extra fluid. The dialysis machine is programmed to run the treatment at night while the patient is asleep. Home dialysis provides greater autonomy and functional independence for a patient. Many patients continue to work while on peritoneal dialysis. If you are interested in learning more about peritoneal dialysis ask one of our providers.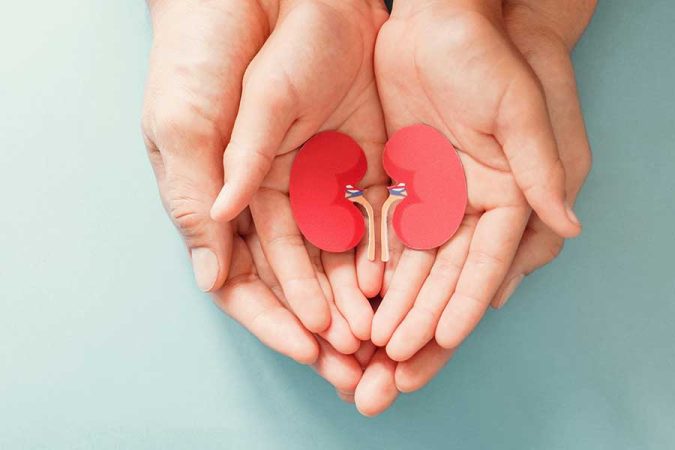 Our providers have vast experience of taking care of kidney transplant recipient. We work closely with University of Cincinnati and University of Kentucky Transplant Centers. Over the years many of our dialysis patients have received kidney transplant in these facilities. We have large number of transplant patients who routinely follow up after kidney transplant. If you are interested in knowing more about kidney transplant discuss with one of our providers.
What our patients are saying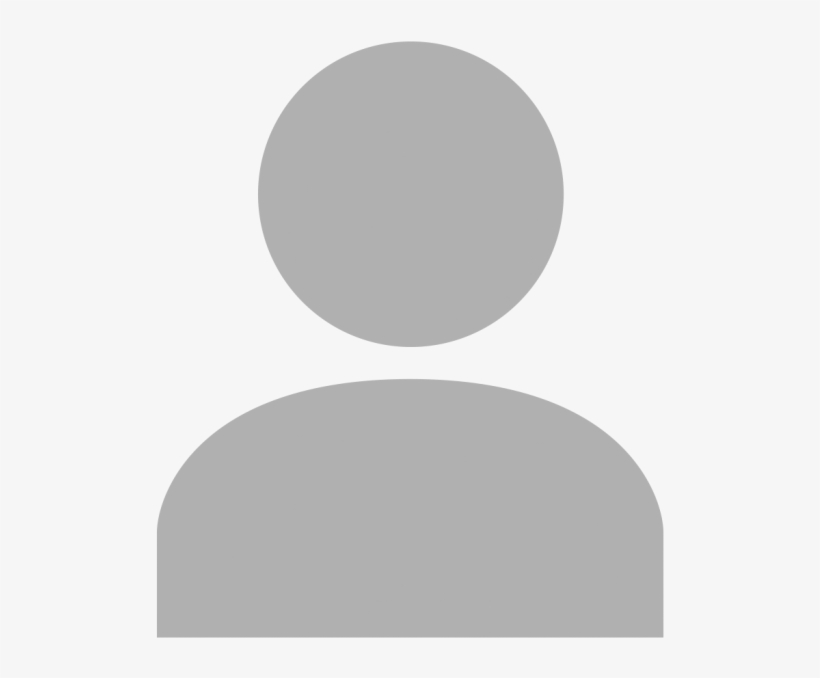 "Our dedicated patient engagement app and web portal allow you to access information instantaneously (no tedeous form, long calls, or administrative hassle) and securely"